Information Destruction criteria
Companies wishing to join the BSIA's Information Destruction Section must meet the following criteria in order to be admitted to the section:
Information Destruction Company:
A company that is involved in the secure destruction of confidential information and/or materials.
ID Section ISO 27001 / ISO 9001 Accreditation:
In accordance with clause 2.3 of the Model Section Rules of the Association, membership of the Information Destruction Section is conditional on the Operating Board being satisfied that the member has the relevant BS EN ISO 9001 accreditation or BS EN ISO 27001.
New applicants shall undertake to obtain BS EN ISO 9001 or BS EN ISO 27001 within 1 year of obtaining membership. The Section Committee may extend that period to a maximum of 24 months, provided it is satisfied that the member is making progress towards registration. There is no requirement to have both certifications; however, each must be endorsed with EN 15713:2009.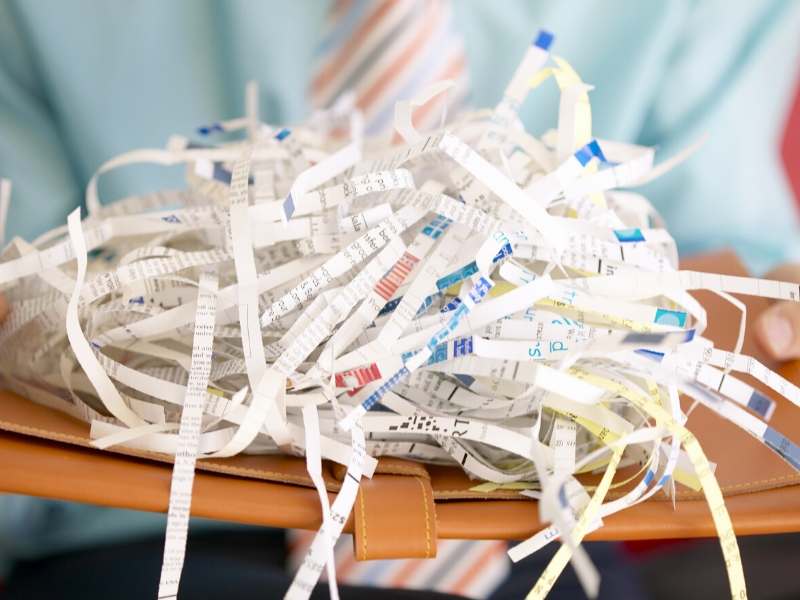 Join the section
If you fit the criteria to join the Information Destruction section, fill in this short form and we will be in touch.
Enquire today
Standards Applicable
The current standards are:
Members should operate to EN 15713 – "Secure Destruction of confidential material – Code of practice"
Members should ensure that individuals who come into contact with confidential information are screened to BS 7858 – "Security screening of individuals employed in a security environment"
Code of Ethics for Information Destruction Companies
The members of the information Destruction Section shall adhere to the Standards of Ethics stated in the Articles and the Model Section Rules and the "Code of Ethics for Information Destruction Section" (BSIA Form 212)
Miscellaneous: Members of the Information Destruction Section must attend at least one Section meeting within a twelve month period from the section AGM.