Elmdene Launch NEW products to help adjust to a "New Normal"
Tuesday 18 August 2020 - Elmdene Comms
August 2020, Portsmouth UK: Elmdene International are pleased to announce the launch of a new set of products, to help keep people safe during this time.
As the world navigates the evolving COVID pandemic and everyone is adjusting to a "new normal". Elmdene have been working on solutions, in line with the changes that the world is seeing.
With social-distancing measures in place in retail stores, Elmdene have launched a new Shop Traffic Signal. The STOP-GO Traffic Light Signal, is a simple Controller and Light system to indicate admission into a building or shop, to help with limiting numbers for social-distancing measures, by signalling to on-coming customers whether they can safely enter. The new Elmdene Traffic Light Signal includes LED Green and Red lights, to be mounted at the Entrance; with a switch control box to be placed at a checkout or customer service desk, to easily signal to customers to wait outside or enter.
In recent months, Elmdene have also seen a rise in demand for 'Touch-Free' Exit Buttons, as contactless door control within buildings, is more of a requirement. In response to this, Elmdene have added two new Exit Buttons to the existing range, to suit different needs. The new AMS-EBIR4-BG is a Large surface mount design, with Blue/ Green LED and the AMS-EBIR5-RG is a more discreet surface mount design with Red/ Green LED. Both are designed for use in access control systems.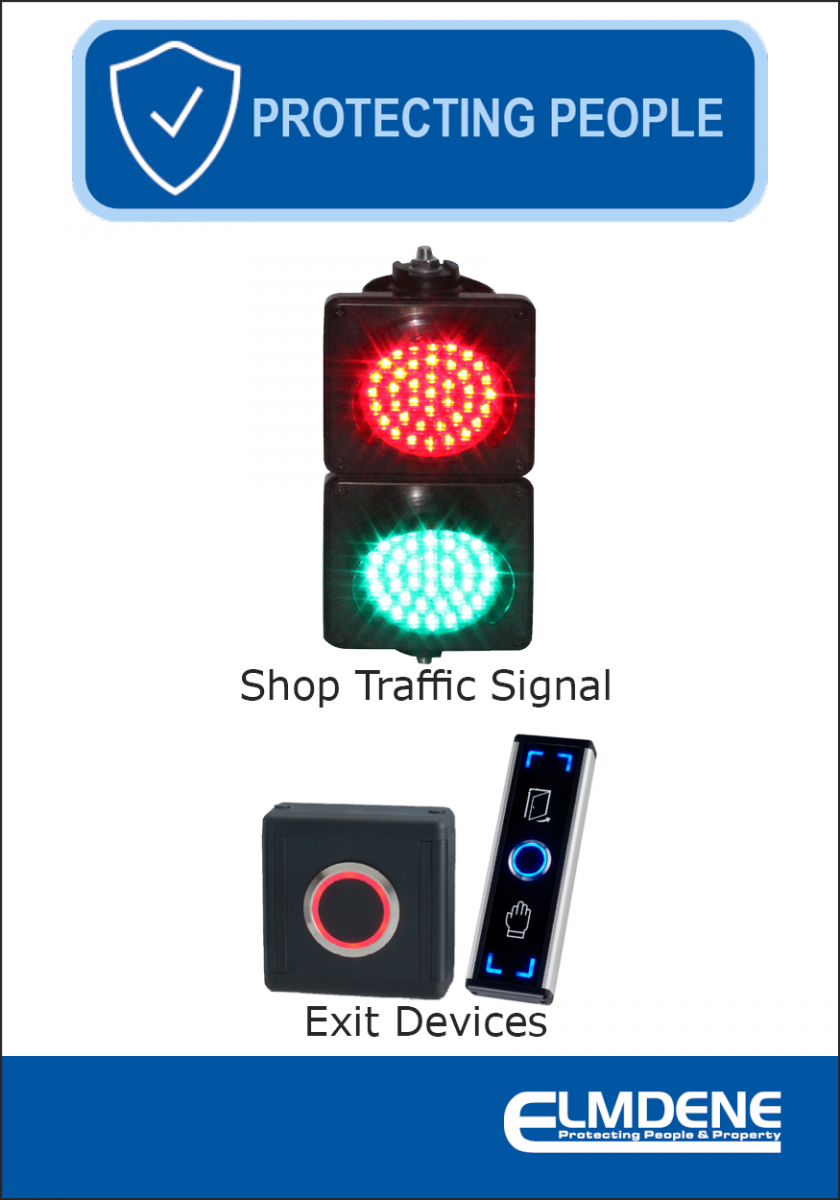 Peter Long, Product Manager:
"As lockdown restrictions are easing, it's crucial that organisations and public buildings are setup efficiently to comply with the measures in place to help keep people safe and reduce the risk of spreading germs. We are pleased that we can offer these new solutions to support the new changes we are adapting to".
The STOP-GO Shop Traffic Signal and the Touch-Free Exit Buttons are all available now from Elmdene.