TDSi Launches Powerful New Features for GARDiS Range
Monday 18 January 2021 - TDSi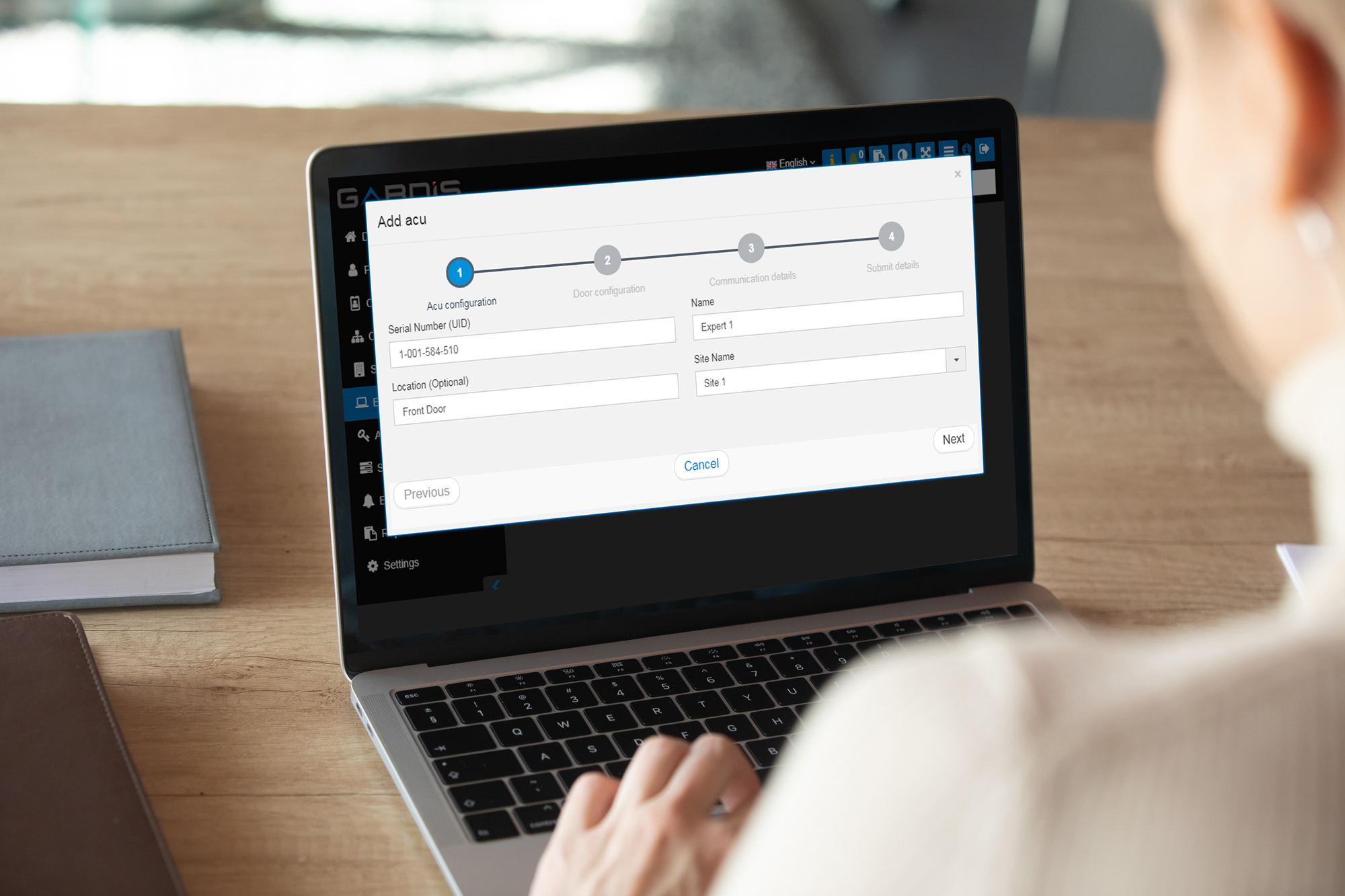 Flagship range now includes Lift Control, Area Occupancy and ANPR features to assist social distancing and manage safety and security into the future
Poole, 18th January 2021 – Integrated security manufacturer TDSi is pleased to announce a raft of new features for its GARDiS range of integrated software and hardware security systems. Additional features for 2021 include integration options for Lift Control, Area Occupancy, and ANPR – which are all designed to assist with not only security, but also ongoing safeguarding of health and social distancing requirements.
Tina Baker, TDSi's Software Project Manager commented, "The new functions are available as licensing options right now, making them an easy and highly affordable addition for any size and type of security and safety project. The expanding GARDiS range provides end users with powerful options to scale their security and safety systems to meet rapidly changing needs and circumstances, whilst protecting budgets by ensuring capital expenditure costs are kept to a minimum."
Whilst developed to support common security needs, the new Lift Control integration, Area Occupancy, and ANPR features are particularly well suited to the evolving safety requirements of workplaces in the wake of COVID-19. Lift Control for instance can be used not only to make moving between floors more efficient (and secure) around a building, but also to limit the direct contact of authorised passengers. Area Occupancy provides obvious benefits in reducing the numbers of people within a secure area (including support for 'traffic light' systems), and ANPR additionally provides further records of those present at a facility to enhance Track and Trace data, as well as granting secure access to vehicles.
The new features join a raft of other security and safety functions which are now an integrated part of the GARDiS offering. With the original version of the GARDiS software launched at the end of 2019, TDSi launched Version 2.0 in October 2020 which added further functionality including Fire Door release and Site Lock Down functions, along with integration with ASSA ABLOY Aperio and SimonsVoss SmartIntego wireless locks. It is available in two versions - Express which is free of charge and enables the inclusion of 20 doors, and PRO, which enables the end user to add as many additional door licenses as required at one site for one organisation.
The PRO version provides security installers with the perfect base to provide Software as a Service (SaaS) from a single-installation web browser-based application that is fully modular and scalable. It also features a REST API ('Fusion') option and full Software Development Kit (SDK), enabling it to be fully integrated with a wide variety of Video Management (VMS), Time & Attendance or third-party control systems.
To make the integration between the powerful GARDiS software and secured access points even easier, TDSi's GARDiS Access Controllers are also designed to integrate seamlessly with it. With a web server embedded in the hardware, these controllers are fully cyber secure and easy/quick to install (with one, two or four door versions to suit all requirements and budgets). The ability to add four door slave units to these master controllers ensures a highly cost effective system.
Tina concludes, "The latest enhancements are joined by the ability to update the GARDiS firmware directly through the software's online connection. By doing away with this previously manually-intensive process, we now ensure reduced downtime and remove the inconvenience for the installer and help support social distancing too. By building the GARDiS ecosystem around a secure online approach, TDSi is providing installers and end users alike with a highly flexible, secure, user-friendly, reliable and future-proof integrated solution which is constantly enhanced, refined, and improved. We look forward to announcing further enhancements later this year!"
For more information on TDSi please visit: www.tdsi.co.uk
About TDSi
TDSi (www.tdsi.co.uk) is part of the Vitaprotech group (www.vitaprotech.com/en/) of companies, which has a combined turnover of €54m and over 300 employees. The group's mission is to secure physical access in two critical areas: perimeter intrusion detection and access control and security.
Established in 1982, TDSi has been at the forefront of the Access Control and integrated security management market for over 38 years. TDSi's diverse and comprehensive product range encompasses Access Control Systems, Biometric Readers, Security Management software, IP CCTV Video Management Software. The portfolio can be easily integrated into other security and BMS applications and can be deployed at businesses and organisations of all sizes and types. TDSi is also proud to integrate with some of the leading manufacturers in the security industry, including Milestone, Hanwha Techwin, Panasonic, Ela Soft, SimonsVoss, Assa Abloy and Texecom.
With customers all around the world, millions of people every day rely on TDSi cards to gain secure, reliable access to installations. ISO9001 accredited, TDSi's access controls range from standalone products to networked and integrated systems for all sectors. The company has customers across a wide range of areas including: Healthcare, Finance/Banking, Education, Transportation, Ports and Airports, Utilities, Industrial and Commercial/Retail.
Editorial Contacts:
Simon Hewitt/Graham Thatcher
Chief PR
T: +44 (0) 7871 652711