Hi-Viz Fire & Security Marketing with Lollipop
Friday 25 November 2022 -
95% of the time there's one simple reason why your marketing isn't working like it should…
Perhaps you're paying for SEO, Digital Marketing, Google Ads or Social Media and it isn't getting the enquiries and sales you need to grow your Security company…
And I expect it's pretty annoying.
With 12 years working in the Security industry behind us we can confidently tell you why it isn't working:
Your website, marketing, social media and/or ads look like your competition. Everyone says the same thing. Near enough.
Not just samey, it's boring too. Making it difficult for customers to choose.
95% of the time, 95% of the marketing for security companies is saying 95% of the same message…
Essentially, you're a commodity in a crowded market. It's apples to apples to apples. You need to be the orange in a box of apples...
Not any old orange. The juiciest jaffa out there! But…
How do you become that juicy jaffa…
Juicy jaffa or just another dull apple?
The crucial ingredient is to work on your positioning, your differentiation, your messaging and your story.
Whatever it is that makes your customers buy from you. Think about it… what makes you special?
So more people similar to your customers like what you're saying. You're pushing their buttons. And they say to themselves:
"This company looks good. They get me… I wonder if they're better than Green Apple Security who I can never get hold of?"
These are the Right People who start to stick around when they visit your website. Or read/watch your posts and become your Social Media connections.
Your perfect prospects and potential customers… who start to ask you questions and make enquiries about how you could help them.
Sounds good right?
So ask yourself: Is it a priority to fix this? To become the juicy jaffa orange in the box of green apples…
And get a consistent, manageable flow of online enquiries and sales…
OR…
Are you happy to stick with the feast and famine of word of mouth?
To cross your fingers and carry on with that dull marketing that makes you look the same as Green Apple Security?
Dull… but still costing a pretty penny every month…
You've worked too hard to put up with that, right?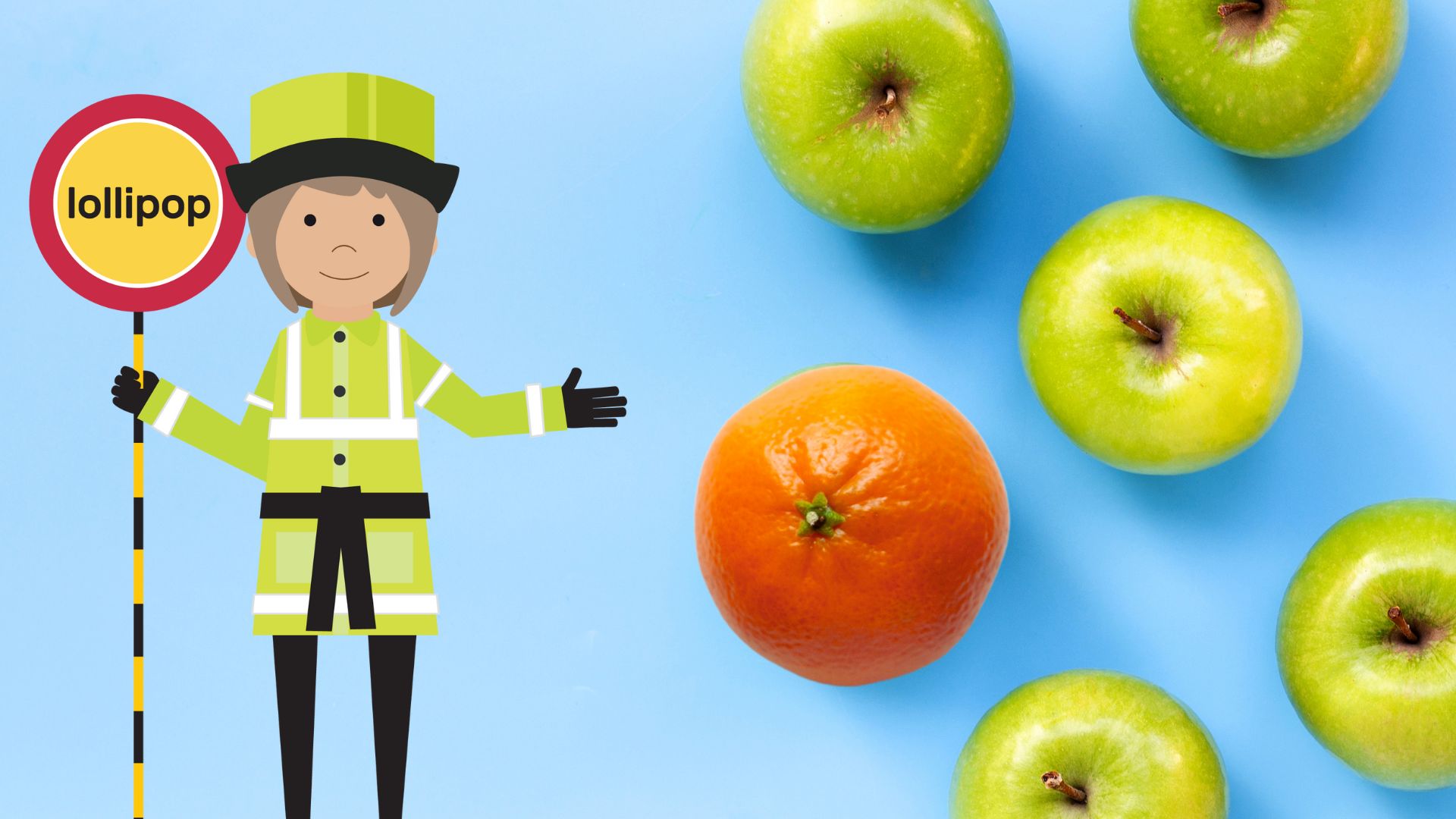 95% of the time, Security company marketing is the dull apple because…
Your marketing lacks passion.
The passion you and the other GOOD GUYS of the industry have in abundance. But…
You can't get it out of your head and in front of the people who need to know it.

Instead something like this happens on your website:
Welcome to Green Apple Security's website
We're an NSI/SSAIB accredited Security company based in GreenAppleTown.
When it comes to Security Systems, we pride ourselves on our customer service…
Yawn…
It's not your fault. You install security systems. You're not a professional copywriter. Or a web designer.
And that's where the problem lies.
They ask YOU to provide the copy for your website or marketing.
You're asked to do a job that's not your thing… Often it doesn't end well:
Scenario 1:
You provide a list of bullet points for your web designer. He doesn't know the industry so your copy is… bland
Scenario 2:
You have a go yourself. But run out of ideas quickly. And look at what your competitors have done. And end up with a mish-mash of 3 sites and a little bit of your own spin. And that's why, essentially, everyone's website says the same stuff.
Scenario 3:
Or your web designer asks you which website you like. And he pastes the whole thing onto your site. Word for word. We've even seen the same prices copied… everything!
Or maybe you ask a generic Social Media company to do your LinkedIn updates. They don't know the industry or the problems commercial businesses have that you can solve.
They don't even try to find out what is special about you that makes you better than your competitors…
You end up with BLAND social media updates like: 3 reasons you need CCTV for your business…
Does that really help an Operations Director choose your company over the Security guy down the road.
The one who cuts corners to win a project by being deceptively cheap. The bloke who adds fluff to quotes for built in wiggle room. Or misses out essentials that need to be added later. Or doesn't bother with compliance…
How do you move YOUR marketing away from bland, dull apples…
You need to show your passion. It needs to be front and centre. This part is not easy. But Lollipop has a way to pull it out of your head. And show it to the Right People.
So when the Right Person reads or watches your marketing, they'll understand that you're not run of the mill.
You're not saying the same things as all the other security companies. And you're not the cheapest because you make security easy by doing (insert something that makes your service special)
Here's what Ian Blake said:
"I've been trying to put into words what
makes our business special for years but
Lollipop captured it instantly in the website
copy…"
Ian Blake
Managing Director
Blake Fire & Security Systems
And Natalie from Fenix:
"(Lollipop) really took the time to understand our
business, culture and what was important
to us…"
Natalie Freakley
Company Secretary & Customer Experience Lead
Fenix Monitoring
At last! A digital marketing agency that specialises in Security
The Lollipops have spent a fortune learning from the advertising legends. And modern-day gurus. It's mind-boggling but the principles that worked 100 years ago… still sell.
We adapted these secret principles to an online Security buyers market...
Standing out from the crowd. Grabbing attention. Arousing interest. Persuasion. Building desire. And asking for the sale.
Lollipop's Hi-Viz Marketing hinges on using these reliable principles online. So your right message gets SEEN by the right person at the right time.
Your message works for you… for your website, SEO, blogging, Social Media, Google Ads, Email nurturing and Direct Marketing.
You stand out everywhere.
That's Hi-Viz Marketing.
We've been doing this for Security companies since 2010. Building a consistent, manageable flow of enquiries.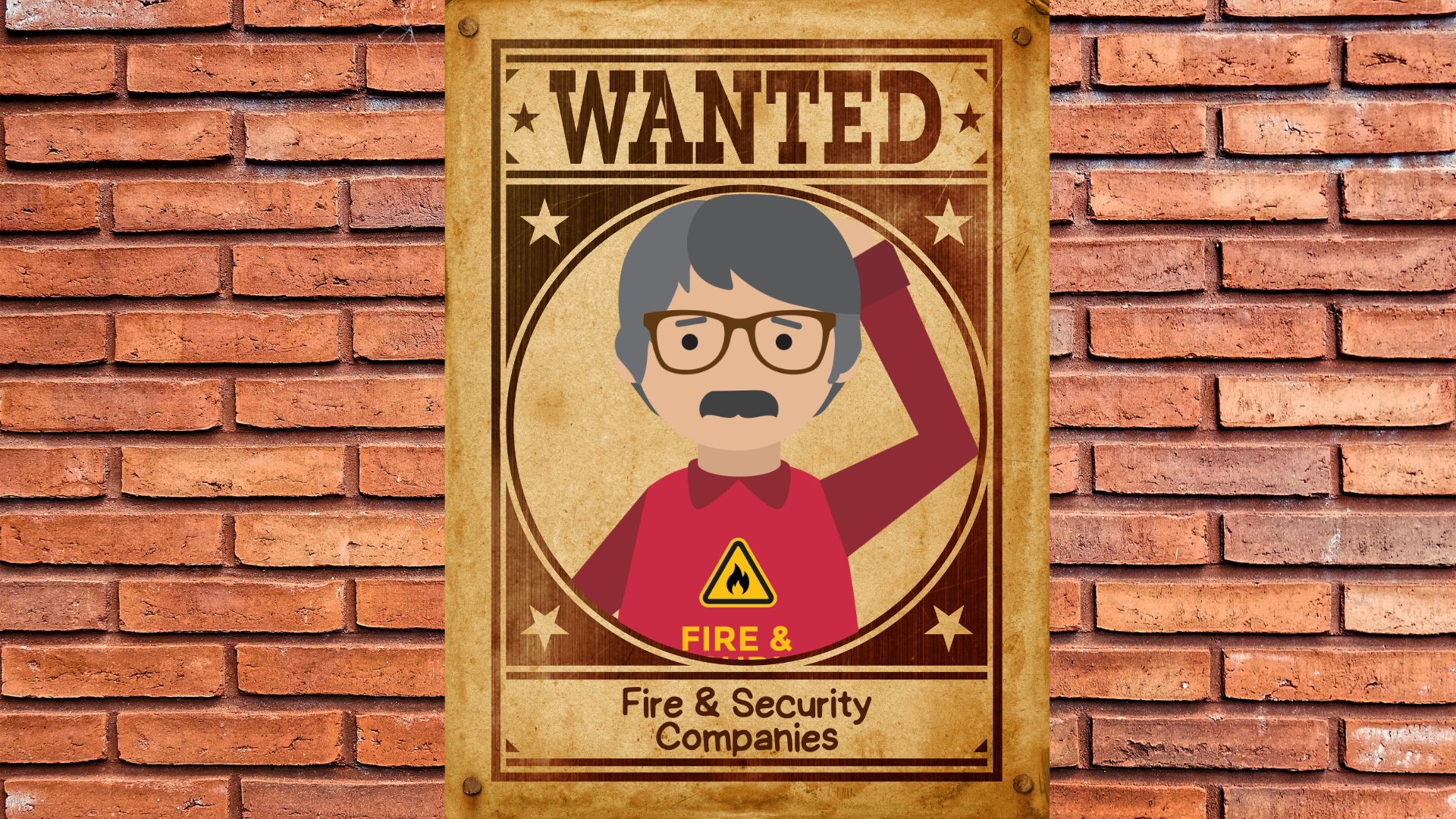 To the Security company that wants to go from good to great
WANTED: Adventurous Security companies; the industry's GOOD GUYS who are sick of losing out to lower quality competition.
Must be bold and happy to shake up the sector.
Must be willing to take a deeper dive than ever before into what makes you special. And how to get in front of more of your best customers.
It starts with a click and a simple form.
It's your very first step in working smarter, standing out from the everyday green apples and growing your business.
Click here, fill out the form and we'll be in touch. ASAP.