Pyronix donates security system for a Church in need!
Wednesday 04 March 2020 - Pyronix Comms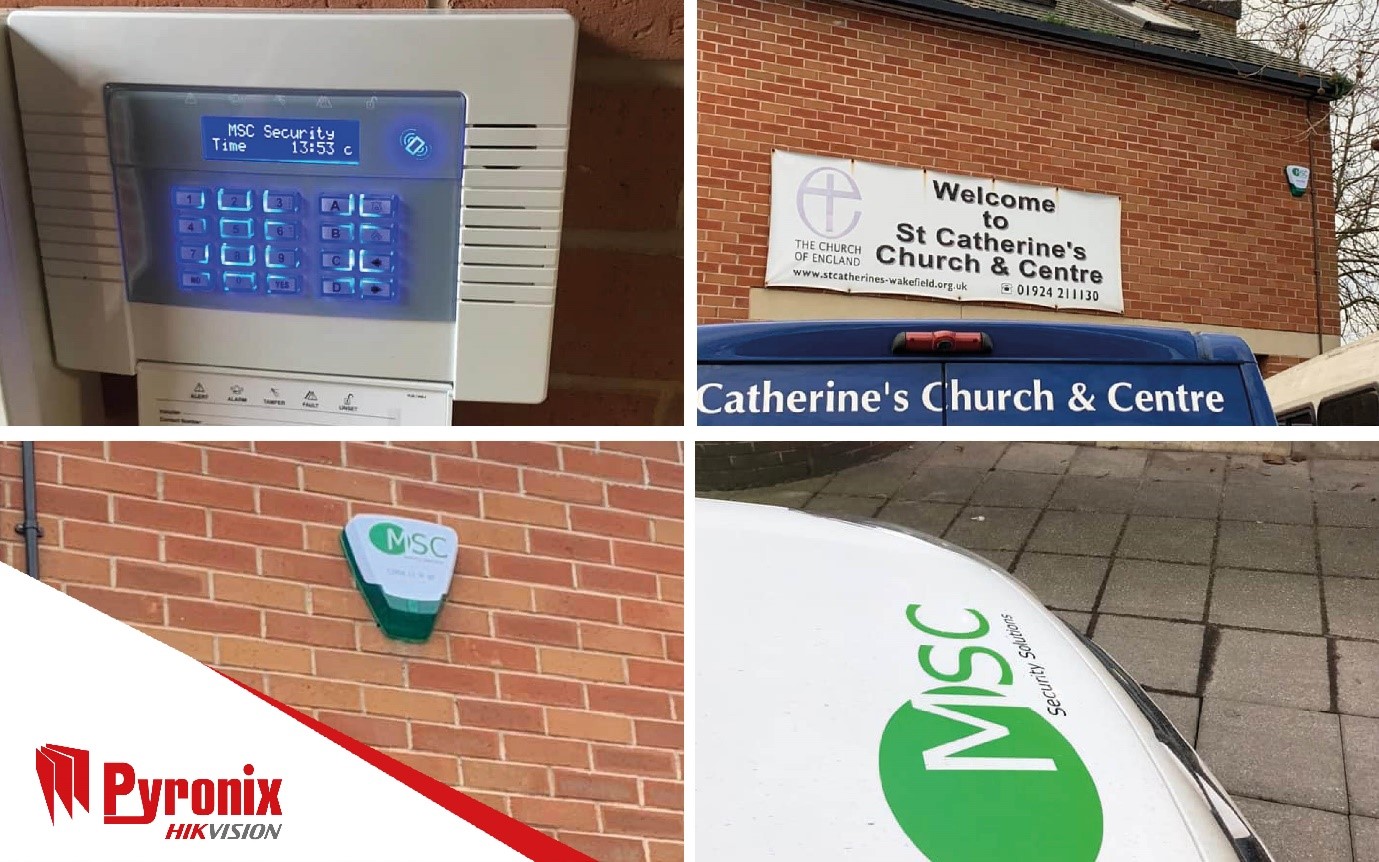 In January, we were contacted by MSC Security Solutions about supplying a security system for St Catherine's Church, Wakefield.
The church had been broken into multiple times and had even had to cancel their food bank service as a result; a service relied upon by many in their community. We were more than happy to offer our support!
Pyronix account manager, Richard Lockwood commented: "When we were approached by MSC Security Solutions, we were really excited to offer our support to such a worthy cause. Pyronix are proud to be able to give back to the community and help a cause in need."
With a newly installed security system, the church will now be able to restart their amazing food bank service, giving back to those in need in the local community.
A big thank you to MSC Security Solutions, who arranged for and installed the system for free, as well as their local Pyronix account manager, Richard Lockwood, for all his help liaising with them to get St Catherine's secure.
To keep up to date with Pyronix and be the first to know about all our latest news, events, training, competitions and prize draws, make sure you sign up to our newsletter.