Staff from a traffic management company are using specific police powers to help in the efficient traffic management of NHS Nightingale Hospital Bristol
Thursday 14 May 2020 - Police Crime Prevention Initiative (PCPI)
Staff from a traffic management company are using specific police powers to help in the efficient traffic management of NHS Nightingale Hospital Bristol which was opened via video link by HRH Prince Edward, the Earl of Wessex, on Monday, 27 April to provide up to 300 intensive care beds for coronavirus patients.
The hospital, based at University of West of England (UWE Bristol) Frenchay campus, is one of seven Nightingale Hospitals to be set up around the country as part of the NHS response to the coronavirus pandemic.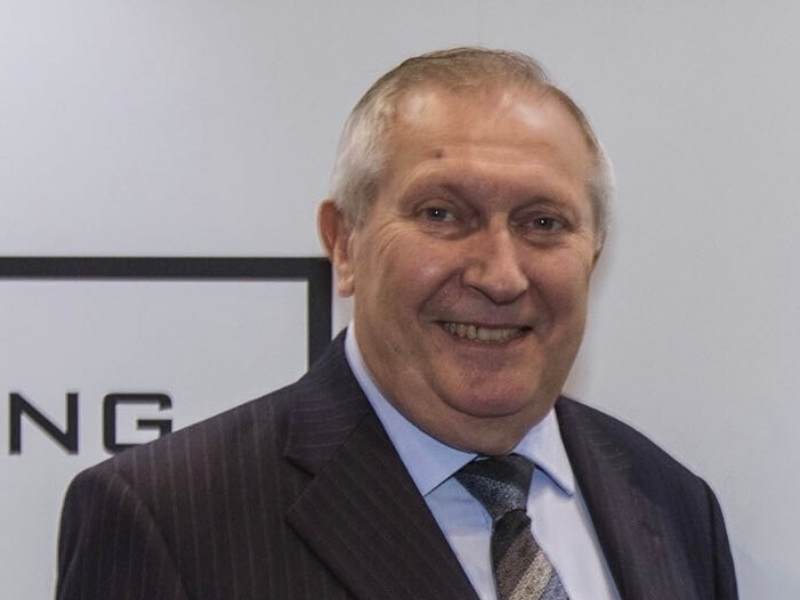 Pictured: Ken Meanwell, Compliance Manager Police CPI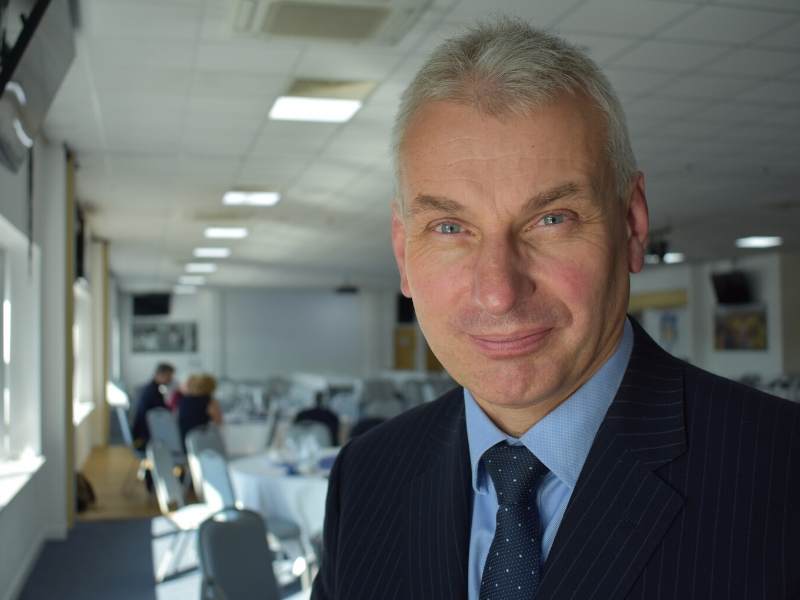 Pictured: Guy Ferguson, CEO Police CPI
The beds at the hospital will provide vital extra capacity for local hospitals should they be needed during the coronavirus outbreak.
Coventry-based Cash and Traffic Management (CTM) has deployed its staff at the hospital having been given permission to do so by the area's Chief Constable under the Community Safety Accreditation Scheme (CSAS), a voluntary scheme, contained in Section 40 of the Police Reform Act 2002.
The role of assessing private sector companies seeking approval to run a CSAS scheme is carried out on behalf of the National Police Chiefs' Council by Police Crime Prevention Initiatives (PCPI), a police-owned organisation that works on behalf of the Police Service throughout the UK to deliver a wide range of crime prevention initiatives.
PCPI carries out checks to establish whether companies are 'fit and proper' to exercise CSAS powers and then makes recommendations to Chief Constables in the area the scheme will operate.
It is Chief Constables in England and Wales who decide whether to accredit employed people already working in roles that contribute to maintaining and improving community safety with limited but targeted powers, such as security guards, wardens and traffic management officers.
PCPI has assessed more than 120 private sector companies seeking to run a CSAS. The scheme significantly increases the number of businesses able to deliver services that reduce low level crime and disorder whilst assisting police by easing demands on their time and resources.
CSAS powers in use at the Nightingale Hospital Bristol include the power to control traffic for purposes, other than escorting a load of exceptional dimensions, and the power to require the name and address of a driver or pedestrian who fails to follow appropriate directions.
Guy Ferguson, Chief Executive Officer, PCPI, said: "In these challenging times it is vital we help each other in any way we can. The CSAS initiative is an excellent route to swiftly provide trained and accredited staff to assist in policing duties, which enables warranted police officers to be utilised elsewhere."
PCPI Compliance Manager, Ken Meanwell, who leads on CSAS, said: "CSAS accredited officers are now accepted as part of the extended policing family and make a valuable contribution towards public reassurance, reducing crime and disorder and traffic management at events."
CTM's Kath Sprosson, Head of CSAS Operations and Development, said: "CTM is proud to be supporting NHS Nightingale Hospital Bristol by delivering ongoing parking and access control operations through our CSAS Police Accredited Traffic Officers (PATOs) and the operational management team.
"Our team has supported the NHS and ambulance teams in devising, developing and operating the traffic plan to take into account changing priorities during the build, and now the operational phase of the hospital," Kath explained.
Avon and Somerset Chief Constable, Andy Marsh, said: "The COVID-19 pandemic has generated a great deal pressure on policing and the wider public services. I am pleased that the CSAS scheme can be used to enable trained and accredited people to assist in a programme of work as important as the brilliant Nightingale Hospital - a project our communities can be immensely proud of."
Work began at the beginning of April to convert the exhibition and conference centre on UWE Bristol's Frenchay campus in Coldharbour Lane, Bristol, into a 300-bed hospital. Accommodation that is not currently being used by students is also being made available for hospital staff on Frenchay campus to provide doctors, nurses and other key workers with easy access to the new facility.
NHS Nightingale Hospital Bristol is expected to remain operational over the summer and the site is planned to be returned to the University ready for the next academic year in the autumn. To ensure health and safety is protected, the University is operating clearly defined separate zones across the campus to ensure hospital staff and patients are separated for UWE Bristol staff and students on site at all times.
The hospital is being run by staff from different NHS organisations across the South West. It will serve as a support hospital for the South West but is formally hosted by North Bristol NHS Trust on behalf of the region.
HRH Prince Edward was joined for the hospital's launch by Matt Hancock, Secretary of State for Health and Social Care and Sir Simon Stevens, Chief Executive of the NHS. The opening was conducted by video link in line with social distancing policies.
The seven Nightingale Hospitals rapidly set up around the country provide more than 3,500 more beds to help local hospitals ensure all those who need care can receive it.
Notes to Editors
CSAS creates a framework for public and private bodies to work in partnership with the police, providing additional uniformed presence in communities and capitalising on the skills and information captured by those already engaged with the community.
All schemes are managed, monitored and assessed at a local level by the responsible police force. Main benefits of the scheme for the Police Service include:
increasing uniformed presence on the streets (CSAS accredited persons wear the uniform of their employing organisation, with an identification badge endorsed by the local police force)
saving valuable police time in community safety to deal with low-level crime and disorder
promoting greater business involvement and partnership working with the police, and allowing the police to influence the training of businesses, such as security companies.
Further information:
Police Crime Prevention Initiatives
Tel: 0203 8623 999