NHS NIGHTINGALE: SECURING THE FIGHTBACK AGAINST COVID-19
Thursday 28 May 2020 - G4S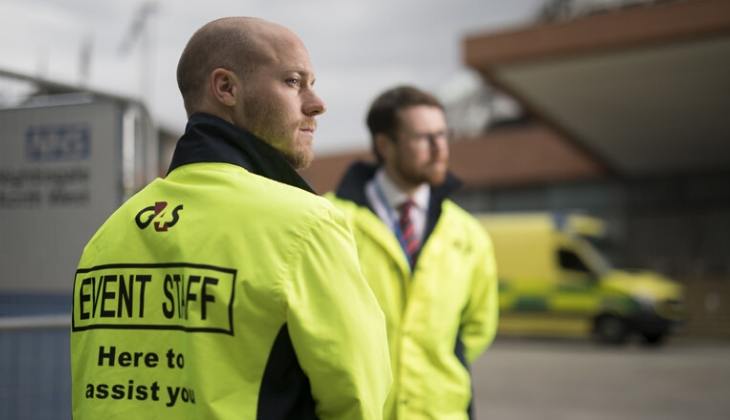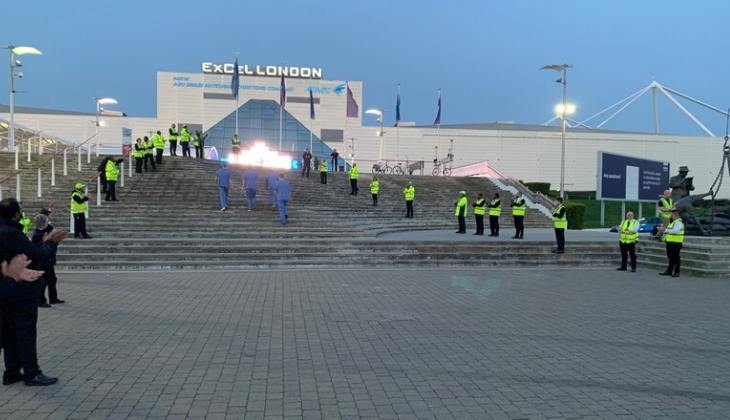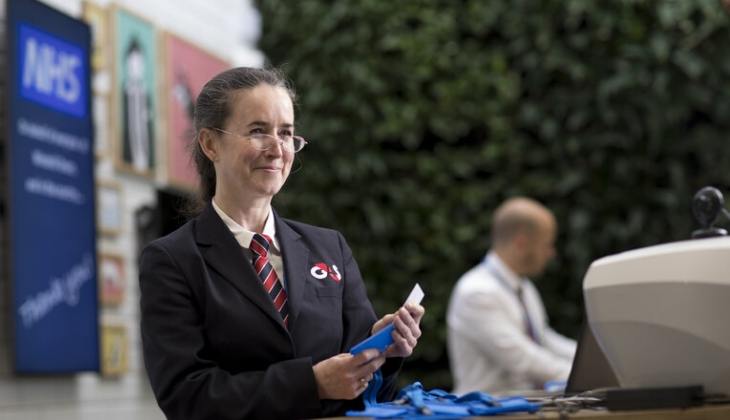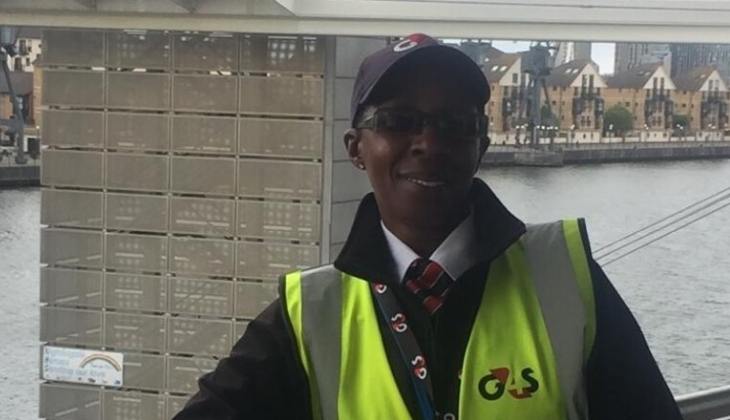 In late March 2020, with the threat of coronavirus growing in the UK, the government commissioned a new hospital, NHS Nightingale, to be constructed in London to increase NHS capacity. Security was essential, and within days G4S was on site with a scalable technology-enabled access solution to keep doctors, nurses, patients and other essential staff safe. Chris Burr led the deployment and recalls those hectic first few days…
CHRIS BURR, MANAGING DIRECTOR OF G4S EVENTS UK:
The first call we received about the London Nightingale Hospital was on Monday 23rd March. We'd worked the Excel Centre many times and already knew it inside out, and our operational plan for Nightingale was ready that same evening. By lunch time the next day we had our first people on site, and within 48 hours we had our team members and security access systems deployed and ready to go.
During those initial days, getting the team together was a key focus. We needed around 150 security officers ready on site in just a few days - but I knew we had a large workforce from our events business who we could turn to.
It was only natural to have some apprehension about how they would respond to the call. Rewind to the beginning of March and they were expecting to spend the next six months working casual shifts at music festivals, football matches and other events. Suddenly it's late-March and we are in the grip of the worst global pandemic in living memory, those events are no longer taking place, and we're asking if they'd be willing instead to be a key part of the government response to this crisis.
We never needed to worry. We know our team members, and what I saw was a real show of pride, resilience and enthusiasm to be involved at Nightingale, and to get out there and be a part of the response in such a productive way.
As the weeks have gone on the camaraderie between our team members and the NHS staff has grown and grown. There's a real sense of unity and being in this together. One of our team members, Elizabeth George (pictured below), who joined G4S as a security officer over 13 years ago and is now a senior supervisor, organises the team every Thursday evening to line up either side of the entrance - like a guard of honour - and join the NHS clap for carers.
What we were being asked to deliver at NHS Nightingale was very much within the existing skill set and experience of our team, but this had the potential to be very high pressure, and emotionally testing work. Like everyone in the UK we had no idea just how bad things might get in the coming weeks and months - and we'd all seen the unforgettable news images of hospitals in Italy full to capacity, with chaotic scenes outside and patients being turned away.
For G4S to meet the needs of the NHS, and for our team members to know what was being asked of them, it was essential that we had a clear understanding about what was needed at these sites.
The overall brief for NHS Nightingale in London was a site that could hold up to 4000 patients, if needed, with an estimated 5000 medical professionals on site and a total workforce of over 12,000 people. It required a completely secure perimeter encompassing hotels that would need to be used for medical and contractor staff. Due to the infectious nature of coronavirus, there could be no public access to the site, including visitors for patients.
Our Head of Regions South, Adriaan Brynard, took charge on the ground at the Excel. As with any secure site, making sure that nobody gains access who shouldn't be there is paramount. We needed to be thorough, whilst making sure that our security processes would not delay medical and other professionals from getting to the patients who need their help.
We set up an accreditation station for anyone who needed to access Nightingale, where, once we had verified that they were expected on site, they could get a radio frequency photo ID badge - colour coded and time limited relevant to their role. Any forms could be completed in advance to speed the verification process up, and access tablets were set up throughout the site that staff tap their ID badge against to gain access to different areas. The tablet verifies them against the details stored in the system, including their photo, and grants access if it all matches up.
It's an entirely contactless process - which was essential in limiting the spread of the virus, as well as using thermal temperature cameras, emphasising maintaining safe distances and, where required, wearing protective equipment. This model, which can be scaled up or down to meet demand at short notice, was then rolled out as my team deployed at two other NHS Nightingale Hospitals in Glasgow and Manchester, and my G4S colleagues also deployed at the NHS Nightingale hospital in Jersey.
From the very first call we never doubted that we were the right company to support our NHS at the Nightingale hospitals. The timescales to fully mobilise were very short - but we had a professional workforce ready to go, tried, tested and trusted security solutions ready to deploy, and the sophisticated technology and tools to keep patients, medical staff, contractors and our security officers safe.
We could not be prouder of everyone in our teams at the NHS Nightingale Hospitals for the vital part they are playing in the fightback against Covid-19.