Surveillance Camera Code of Practice
Contribution to the response to the public consultation.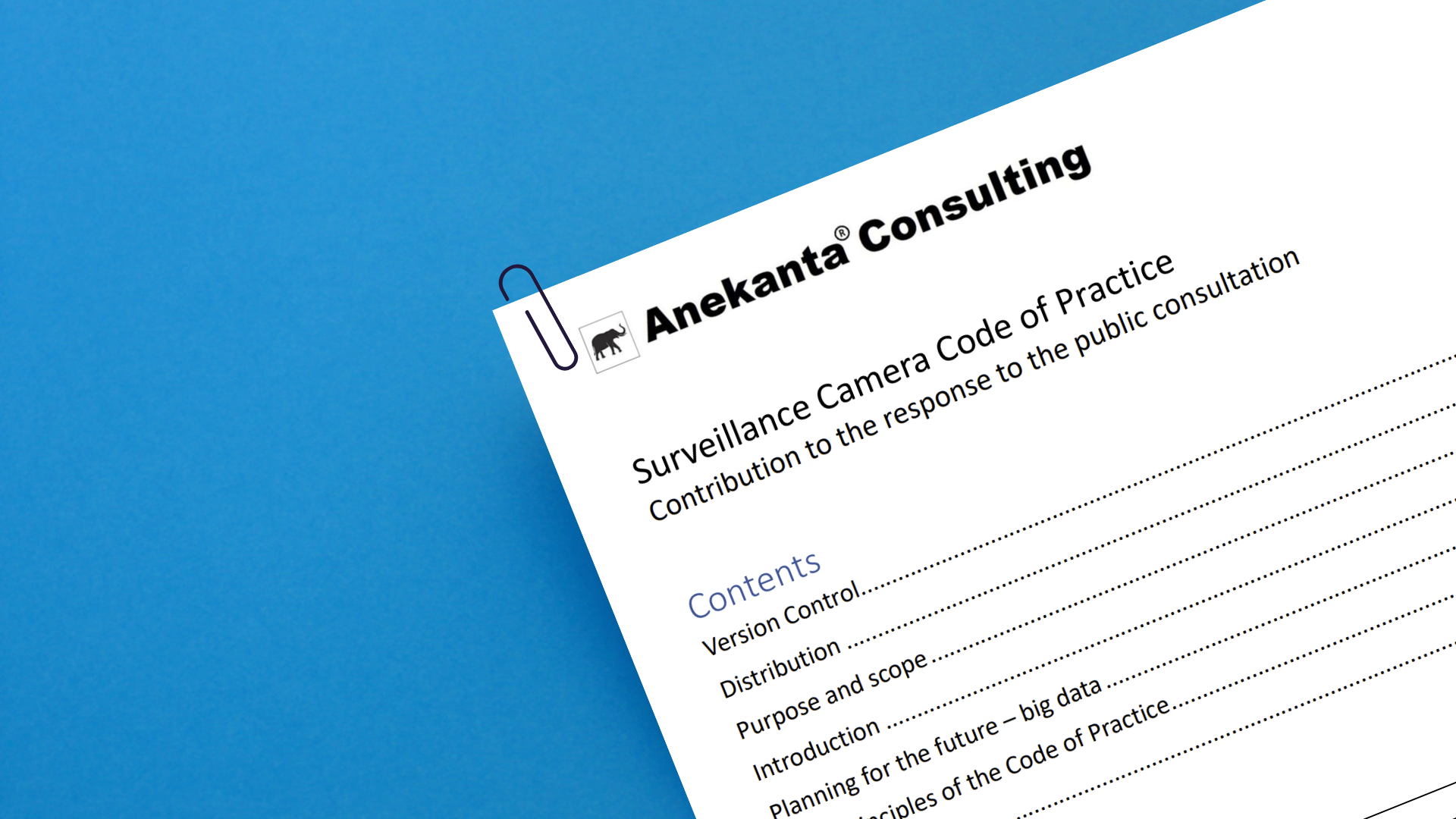 Pauline Norstrom, Anekanta Consulting
This document has been created by Anekanta Consulting. It forms part of a consolidated response from the British Security Industry Association (BSIA). Anekanta Consulting's founder is an honorary member of the Association and a former Chair. She is also a member of the BSIA's AI/AFR (Automated Facial Recognition) Special Interest Group which created a pioneering guide released February 2021 titled "Automated Facial Recognition - A guide to ethical and legal use", which has been highly acclaimed by the equivalent USA and EU Associations and Confederation of Associations (SIA - Security Industry Association and COESS).